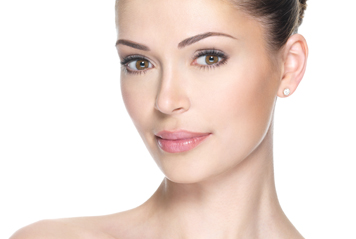 PHOTOS BEFORE AND AFTER
The face lift of the face and the neck in Tunisia, is an intervention which aims at a facial renovation by correcting the integuments of the face and the neck.
The face lift been a part of interventions of plastic surgery the most tamed by the plastic surgeons.
It is the typical intervention which associates technique and art, with the aim of returning a youth to the most meaning part of the body, the most exposed to the judgment of one self and in the judgment of other one: THE FACE
In scientific terms, the LCF or the cervico-facial face lift is defined as a discount in normo-tension of the cervico-facial integuments after tissular excision of the excess.
Contrary to the former techniques which aimed at a too pushed and blatant renovation giving a motionless aspect, softer and more effective, current techniques, aim at a result more adapted according to the age and especially more natural, at the best remark which we could make for one person having made a face-lift of the face would be: "ah! You look good!!"
This operation has 3 purposes :
Restore an oval with the face by going back up "bottoms cheeks"
Erase the hanging skin of the neck by redrawing the angle cervico mental.
Make decrease the wrinkles of the face
PSYCHOLOGICAL ASPECTS
To see appearing the signs of old age is differently lived according to the people, for some, it on the face call back the approach of the final term. Indeed to see appearing the signs of old age on the face is reminiscent of the years which pass … The old age is lived to the everyday life as the end or the loss of the potential of seduction and can lead to the reduction in the self-respect, until the social isolation in the most extreme cases.
It is as such that the surgery of facial renovation is considered as exceptional because she allows the men and the women to live better without the obsession of the old age. However it is a surgery, therefore, very difficult, because she imposes the success.
THE INTERVENTION
The cervico-facial face-lift is realized under general anesthesia, the intervention lasts 3 hours on average, scars are in front of and behind the ear and are of this fact invisible quasi-after healing.
There is no face-lift but several face-lift, the surgical operation in itself is adapted to every case. The discount(delivery) in tension of the muscles of the face (SMAS: system musculo-aponevrotic superficial) allows an immediate better result and a long-lasting effect in time.
A redon aspiratif is put at the end of intervention.
The duration of hospitalization is from 24 to 48 o'clock, it will be necessary to plan besides a sick leave from 1 to 2 weeks.
See also