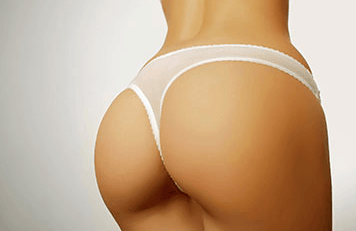 PHOTOS BEFORE AND AFTER
This intervention is realized in front of an aspect of " flat buttocks ".
The increase of the volume of buttocks is possible thanks to 2 techniques :
THE INCREASE OF BUTTOCKS BY PROSTHESES IN SILICONE
This technique is practised under general anesthesia, the prosthesis is introduced by a scar sitting in the inter-gluteal fold in the thickness of the gluteal big muscle (see photos).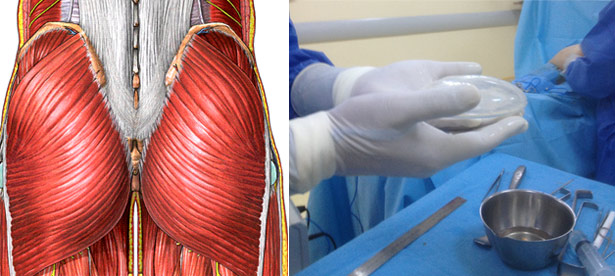 The result is immediate, consequences a little ache but the patients are usually very satisfied with the result.
The risks are the infection and the bleeding comment operating, these risks are very well checked and rare.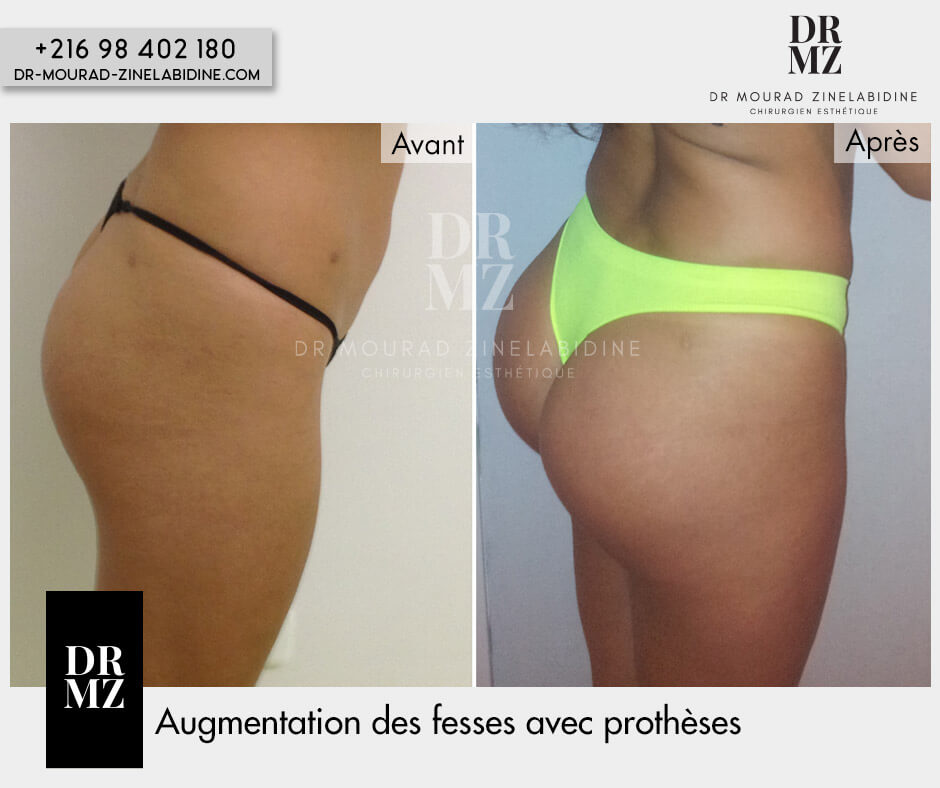 THE INCREASE OF BUTTOCKS BY REINJECTION OF FAT (LIPOFILLING OR TRANSFER OF FAT):
This technique is of easier realization, it is practised after a liposuction to collect 400 - 600 ml of fat minimum to be able to reinject this fat after centrifugation at the level of buttocks.
The result is not also spectacular as that obtained by the putting of prosthesis.
It is necessary to know that the reinjected fat will tend to lyser, we thus lose of the volume in operating comment with this technique, reason why several surgeons exaggerate the injected quantity so that there remains.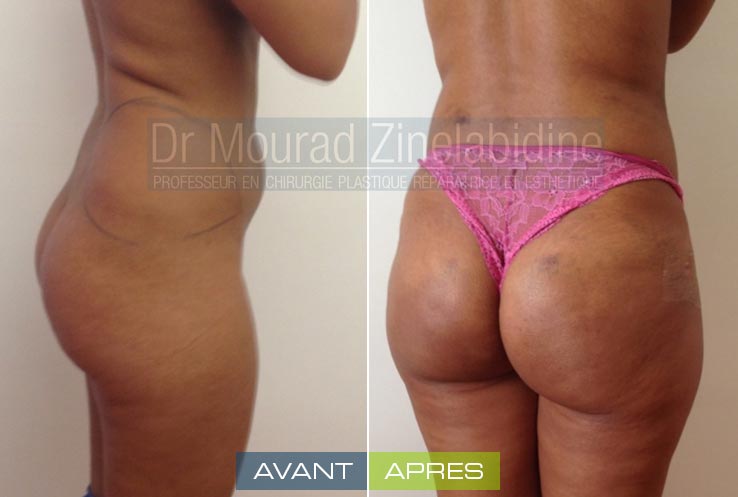 See also