Intervention
Because of its painful post-operative consequences, the increase in calf volume per silicone implant is often neglected in favor of lipofilling by fat transfer.
The intervention of lipofilling of the calves is carried out in our partner clinic by Dr. Mourad Zinelabidine, in Tunisia
The operative technique is usual through liposuction, purification of fat and reinjection.
Result
The results are satisfactory and the suites are simple.
Example of calf augmentation by fat transfer in Tunisia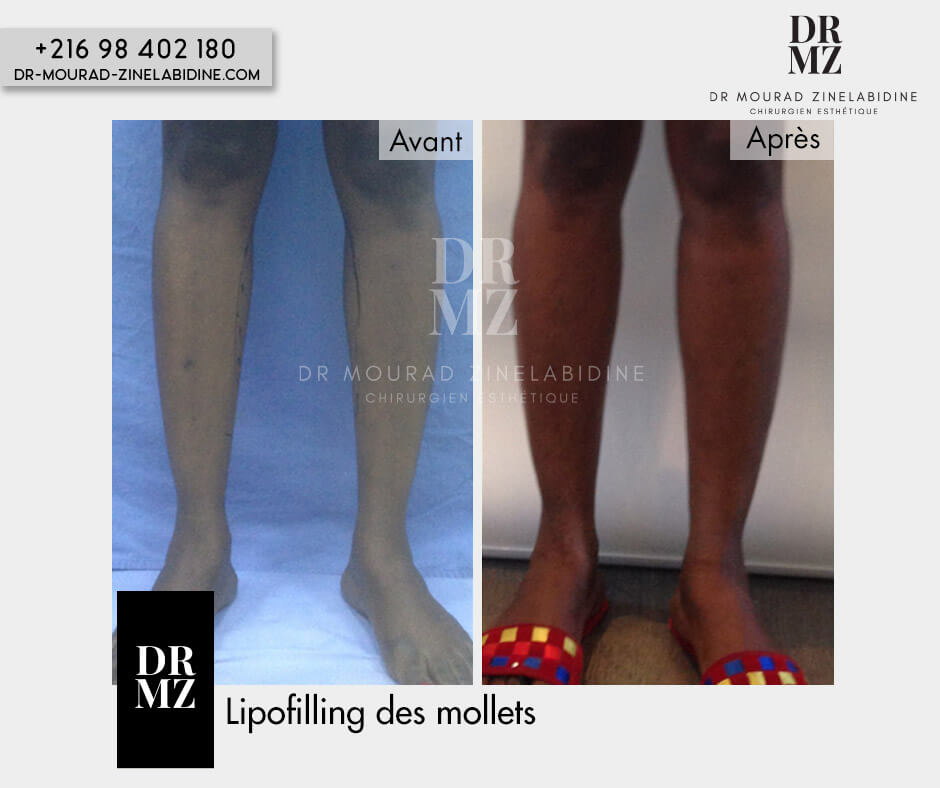 calf augmentation fat transfer : cas 1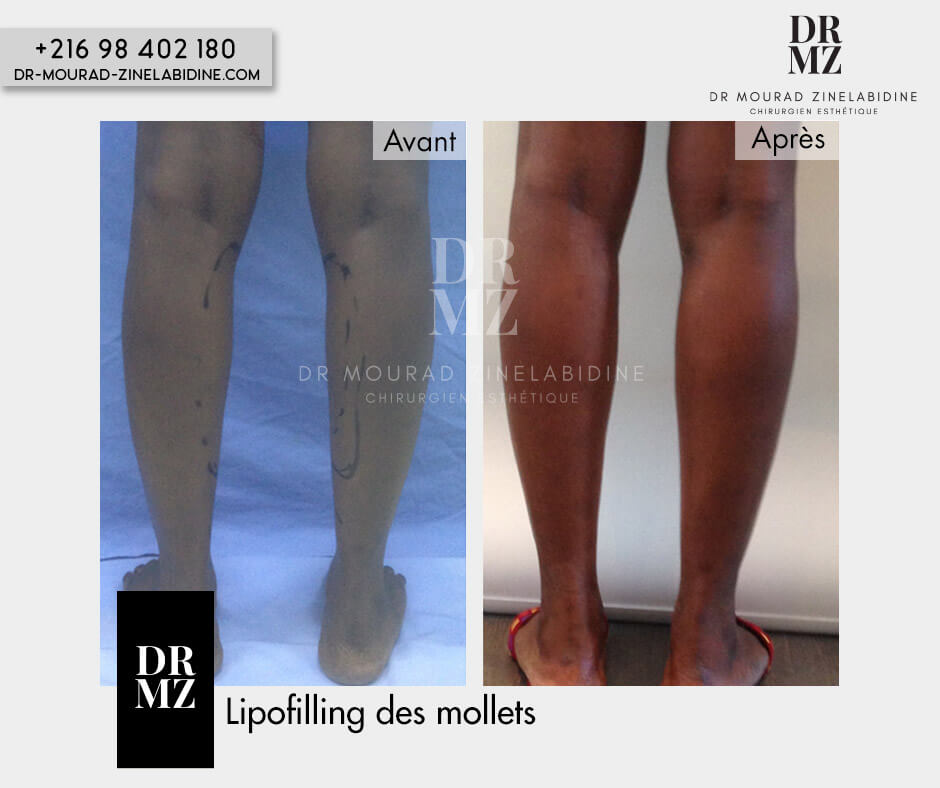 calf augmentation fat transfer : cas 1