THE intervention of arm lif in Tunisia
is practised under local or general anesthetic, will persist a scar which as the case may be will be placed in the internal face of the arm or in the axillary hollow.
Thus two techniques are described, the axillary face-lift and the brachial face-lift.
According to the importance of the cutaneous excess, one of the two techniques will be proposed to the patient.
A liposuction is often associated to decrease the volume of arms on one hand and to facilitate the cutaneous excision on the other hand.
POSTOPERATIVE
The threads are usually simple are absorbable.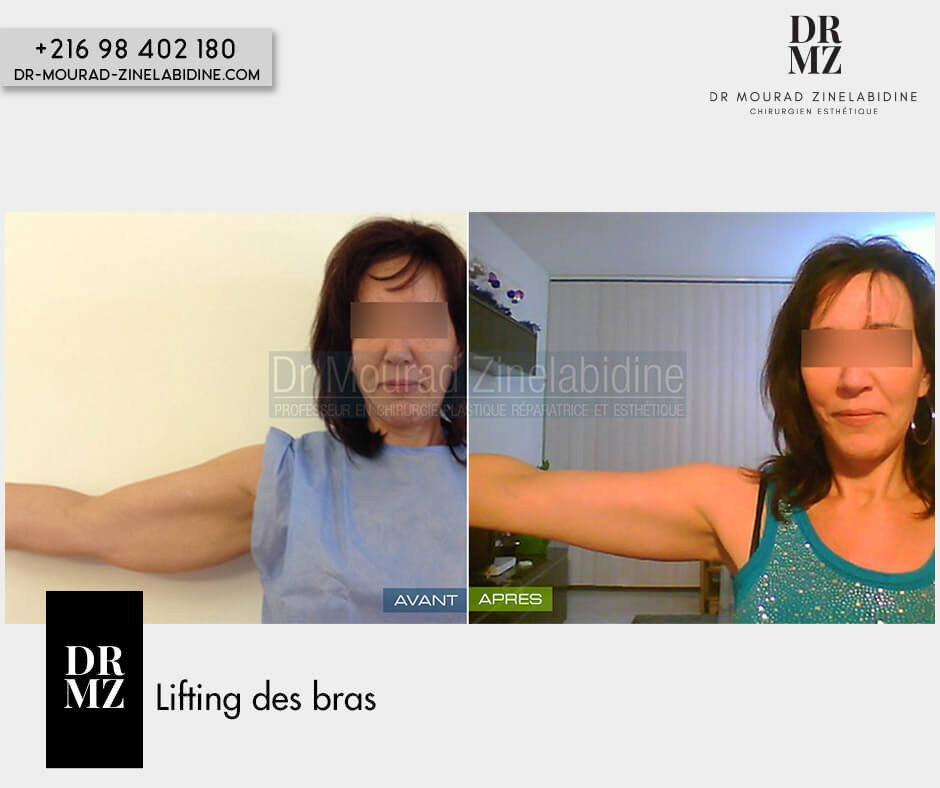 Arm lift : case 1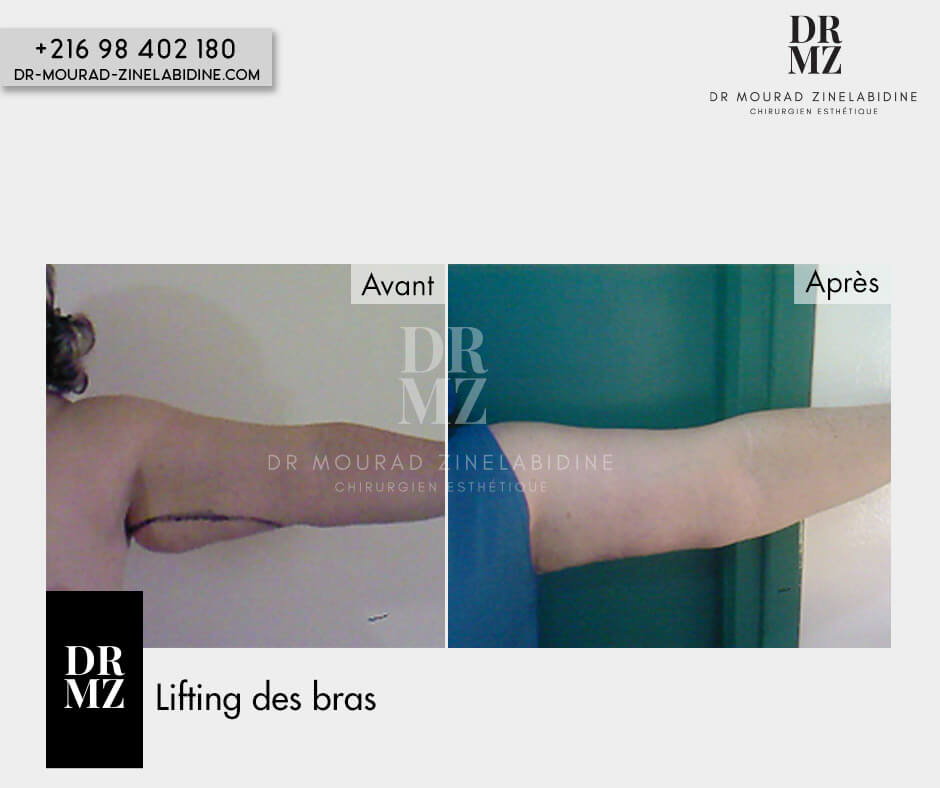 Arm lift : case 2